DUR-A-TEX™ MATERIAL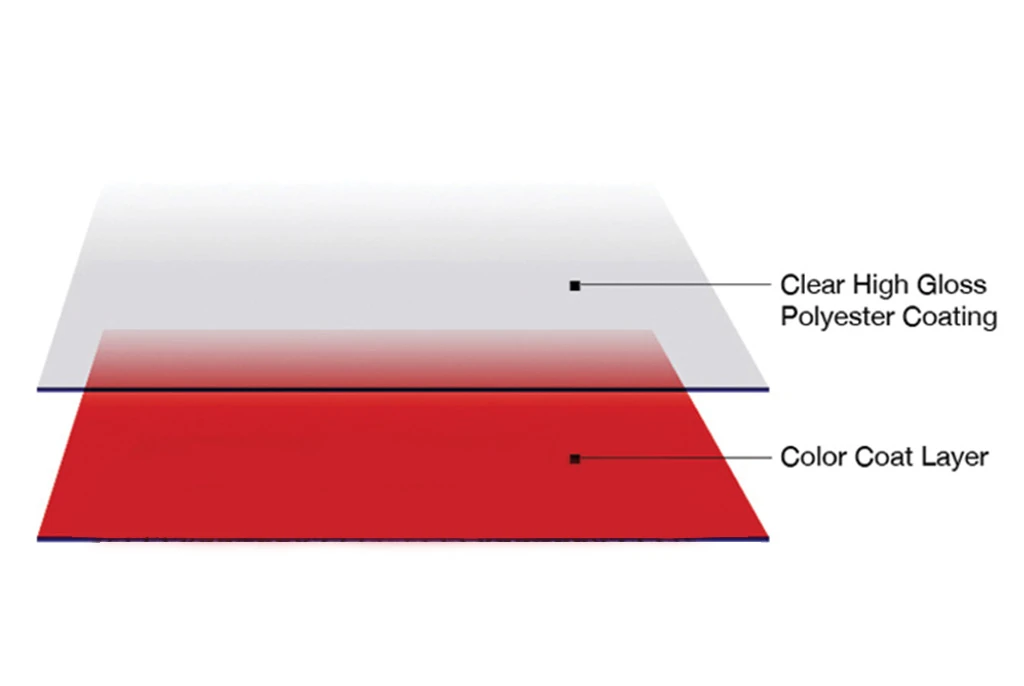 Dur-A-Tex™ material undergoes a proprietary process, whereby a clear high gloss polyester coating is applied on top of a color coat layer, all on top of galvanized steel that has a unique diamond texture. This process results in increased durability, extreme graffiti resistance, and an aesthetically pleasing glossy appearance.
ANTI-GRIP HEADRAIL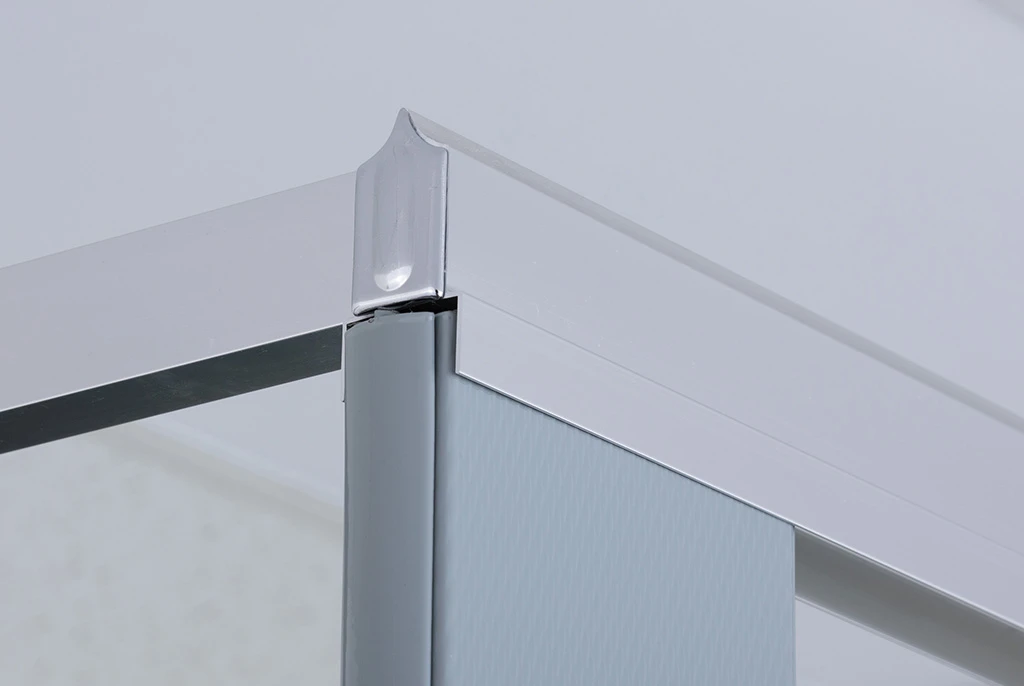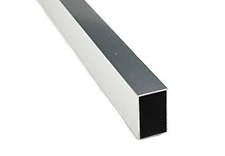 Bright dipped aluminum headrail to match chrome hardware for a coordinated uniform appearance. The top is pointed, resulting in an "anti-grip" top structure to prevent hanging from the partition.
ADJUSTABLE CAM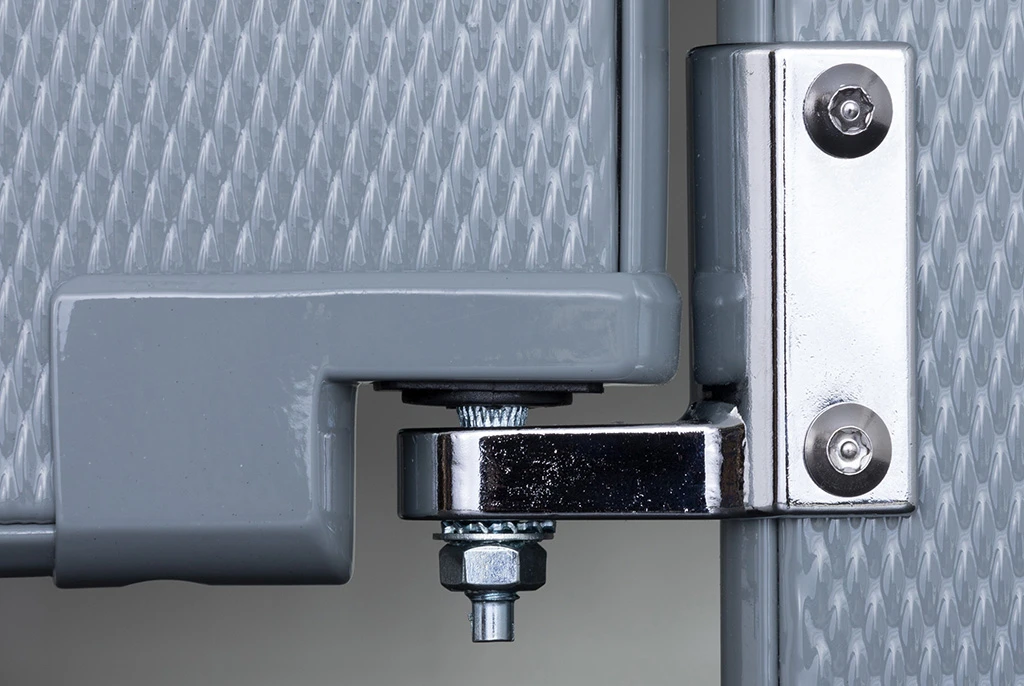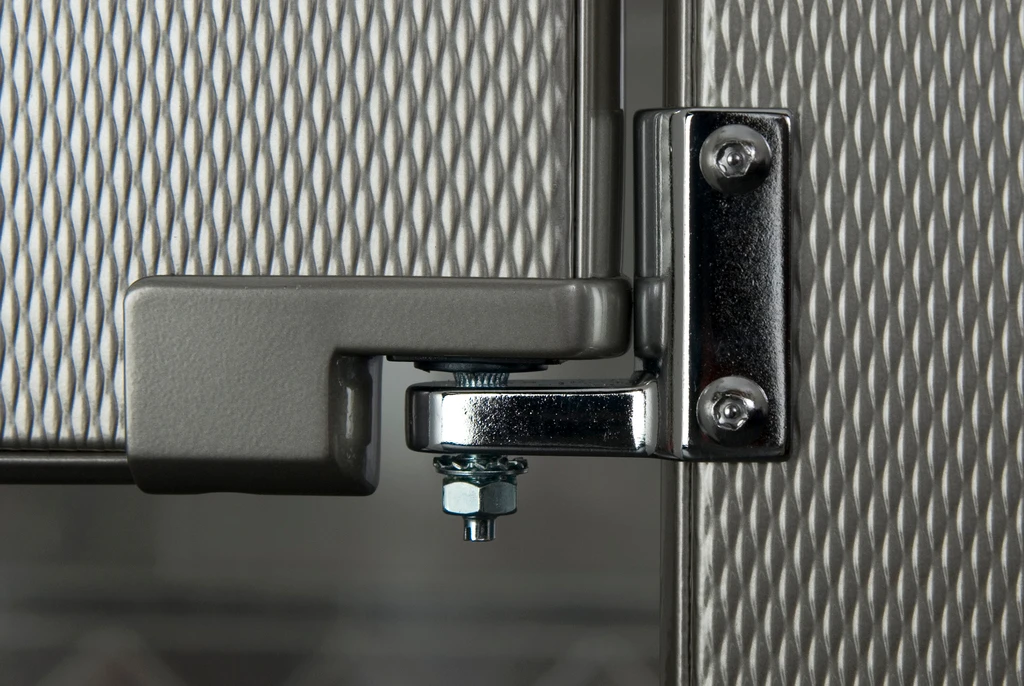 Bottom of the door features a unique "no rise" self-closing and concealed adjustable cam. Hardware is constructed of zamac die cast metal.
PIN INSERT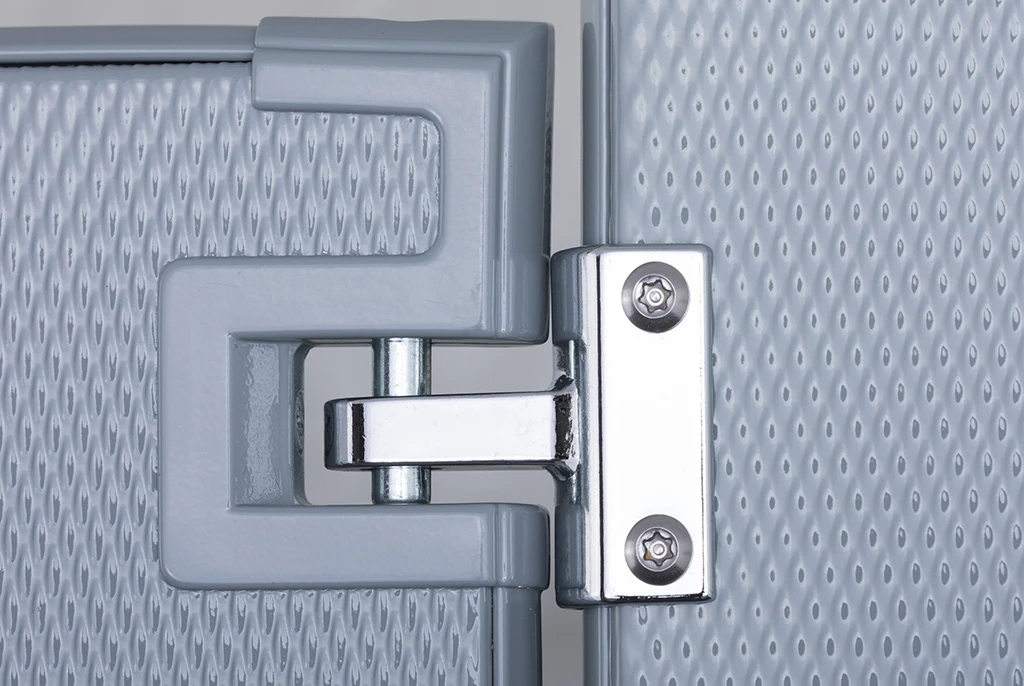 Top of the door features a heavy duty 3/8" diameter chrome plated steel pin with nylon insert for smooth operation. Hardware is constructed of zamac die cast metal.
CONCEALED LATCH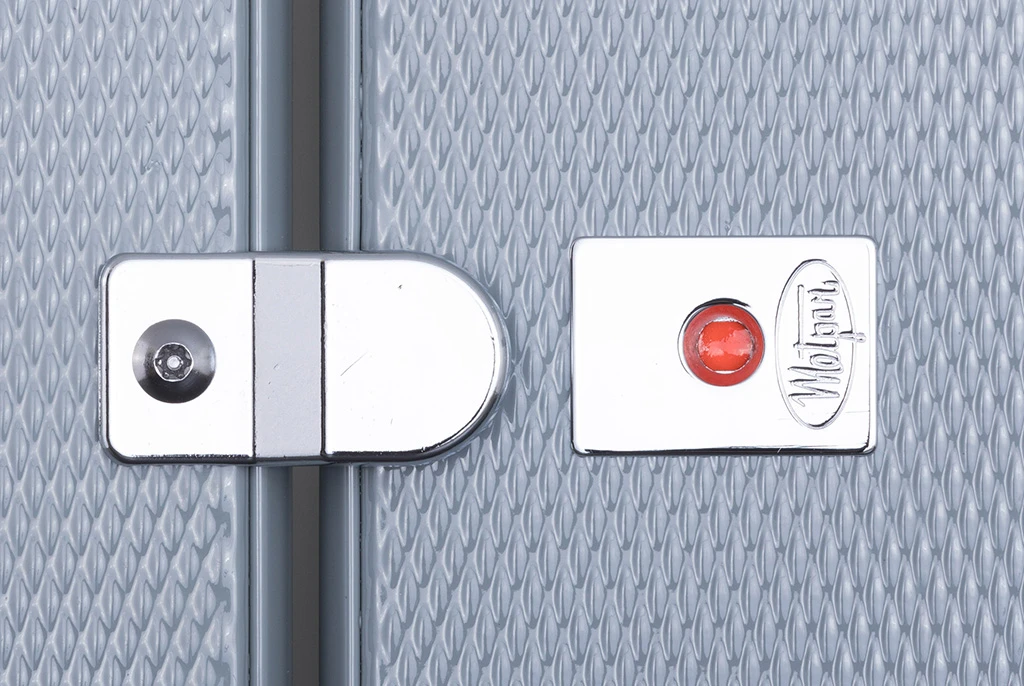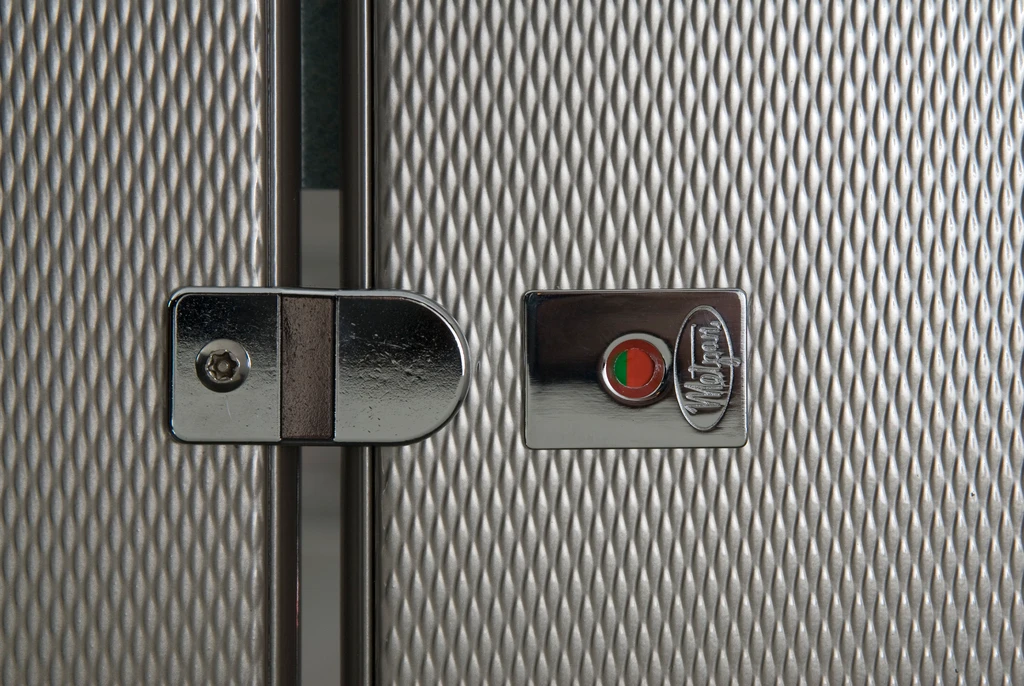 The door features a unique ADA-approved concealed slide latch with external two color (green/red) "in use" indicator designed to provide emergency accessibility from the outside of the stall. Hardware is constructed of zamac die cast metal.
PILASTER SHOE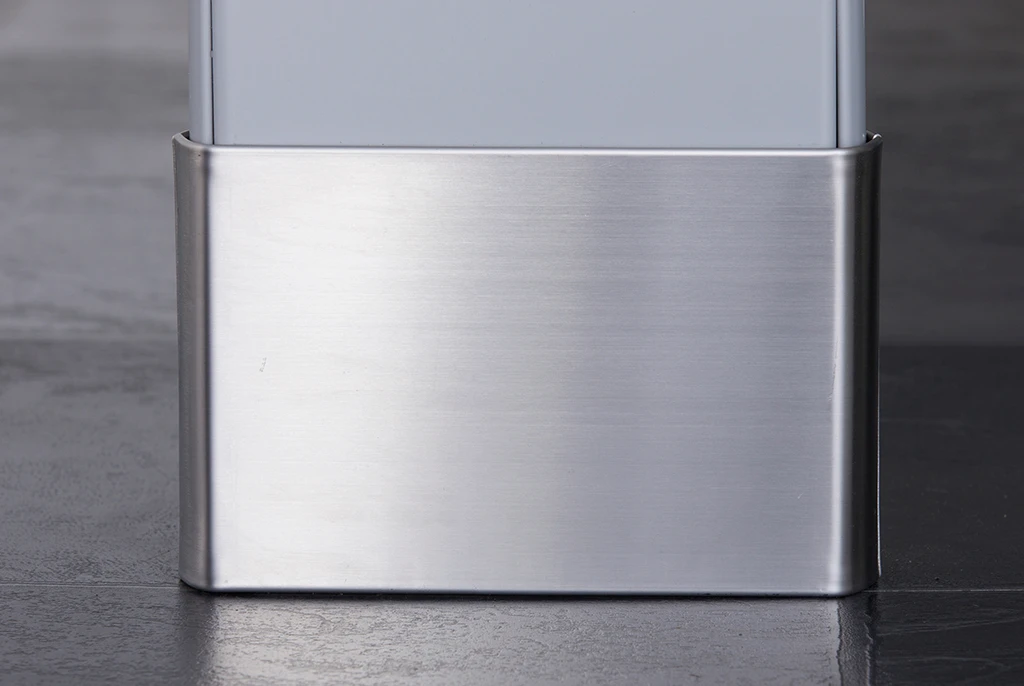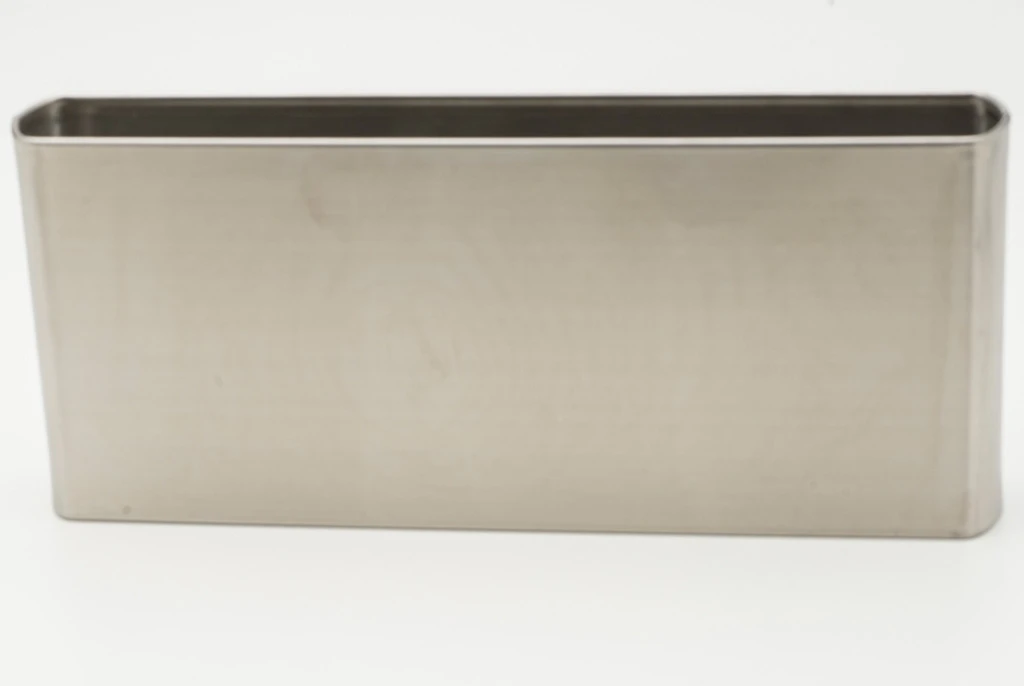 Each pilaster has a 4" high #4 finish stainless steel plinth (shoe) beautifully connecting the bottom of the pilaster to the floor, aesthetically hiding the floor mountings and any visible drill holes.
HONEYCOMB CORE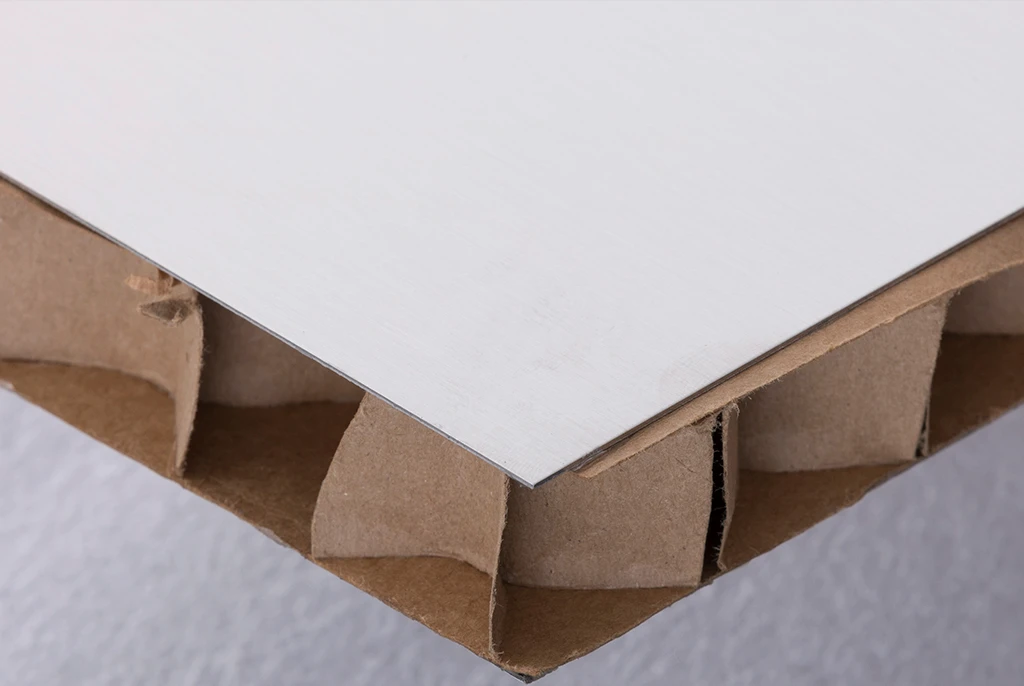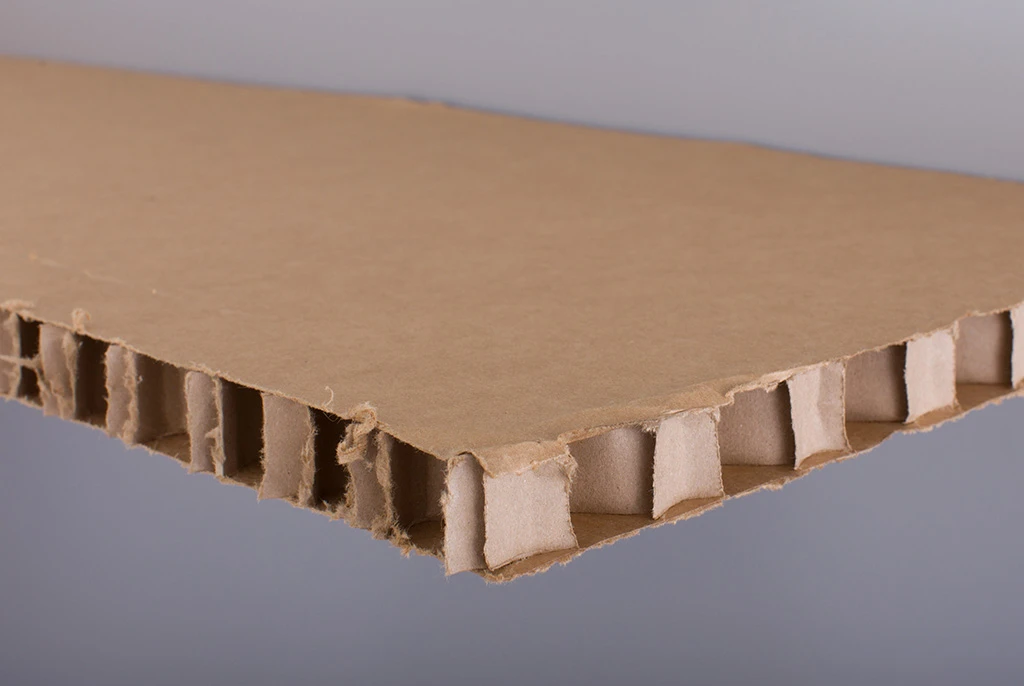 The interior of all doors, panels, and pilasters are reinforced with vertical cellular honeycomb core, bonded with super strong & long-lasting adhesives to every inch of the interior walls, enhancing strength, impact resistance, and providing extra support.
CORNER CLIPS
All door and panel corners are finished with pre-formed painted stainless steel reinforcements. Corners are welded internally to ensure that the galvanized rust resistant coating is not removed. These beautiful corner clips prevent any necessity of external corner welding and metal grinding, yielding an aesthetically pleasing and strong structural connectivity that lasts a long time.
WALL BRACKETS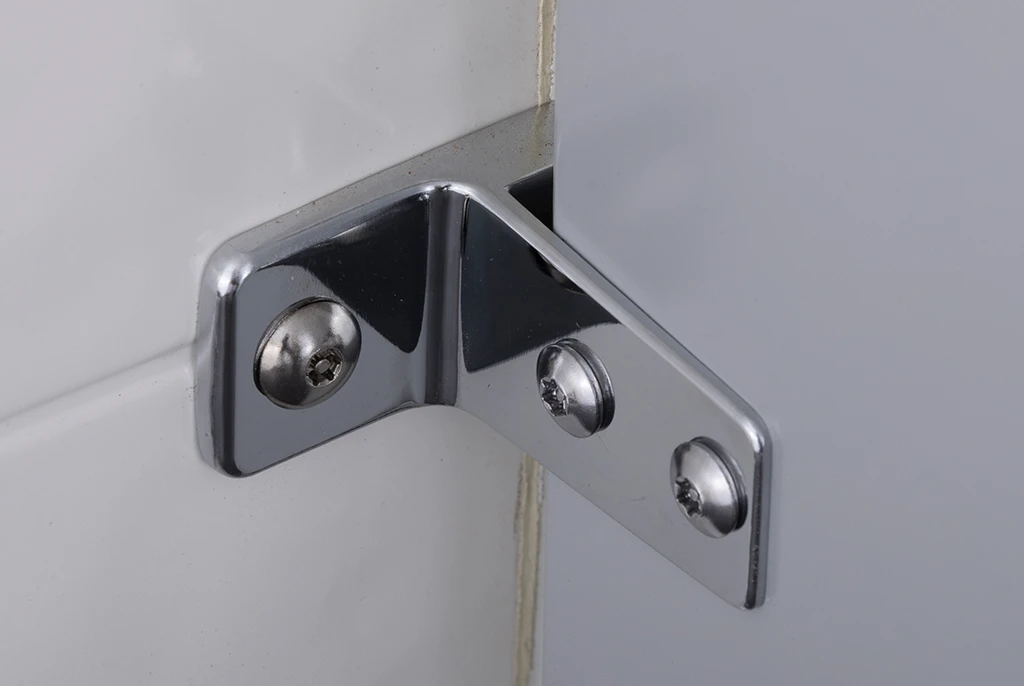 The panels feature wall brackets, which provides a structurally strong connection for panel to wall connection/mounting. Hardware is constructed of zamac die cast metal.